Robosteel of Dublin, Ireland approached me to come up with the Concept and Design for a sculpture they wanted to bring and present at Burning Man, Nevada, USA. It was an adventure from start to finish, needed all my and Robosteel´s Brendan Gaffney´s experience and creativity, all the energy, even more money and in the end nearly cost us life and limb but we succeeded. The Probability Probe made it to Burning Man.

as always, everything starts with a sketch, looking for the concept and the design. One of the earliest decisions was to not go with a "regular" humanoid Robot design as this could convey a more martial aspect we wanted to avoid.

the final concept ended up being a tripod structure. For easy to build, repeating parts, as well as for an unearthly design. The Concept was that this was a "Probe" sent to us not from another dimension, time or place in space, but from another Probability of our own world. Because it is not only about what is possible, but what we make probable.

So then came the refining of the design as well as creating the structure for the actual build. Having worked in attraction design for theme parks and gained experience with giant Monsters, Dragons, Dinosaurs and the occasional King Kong was priceless here.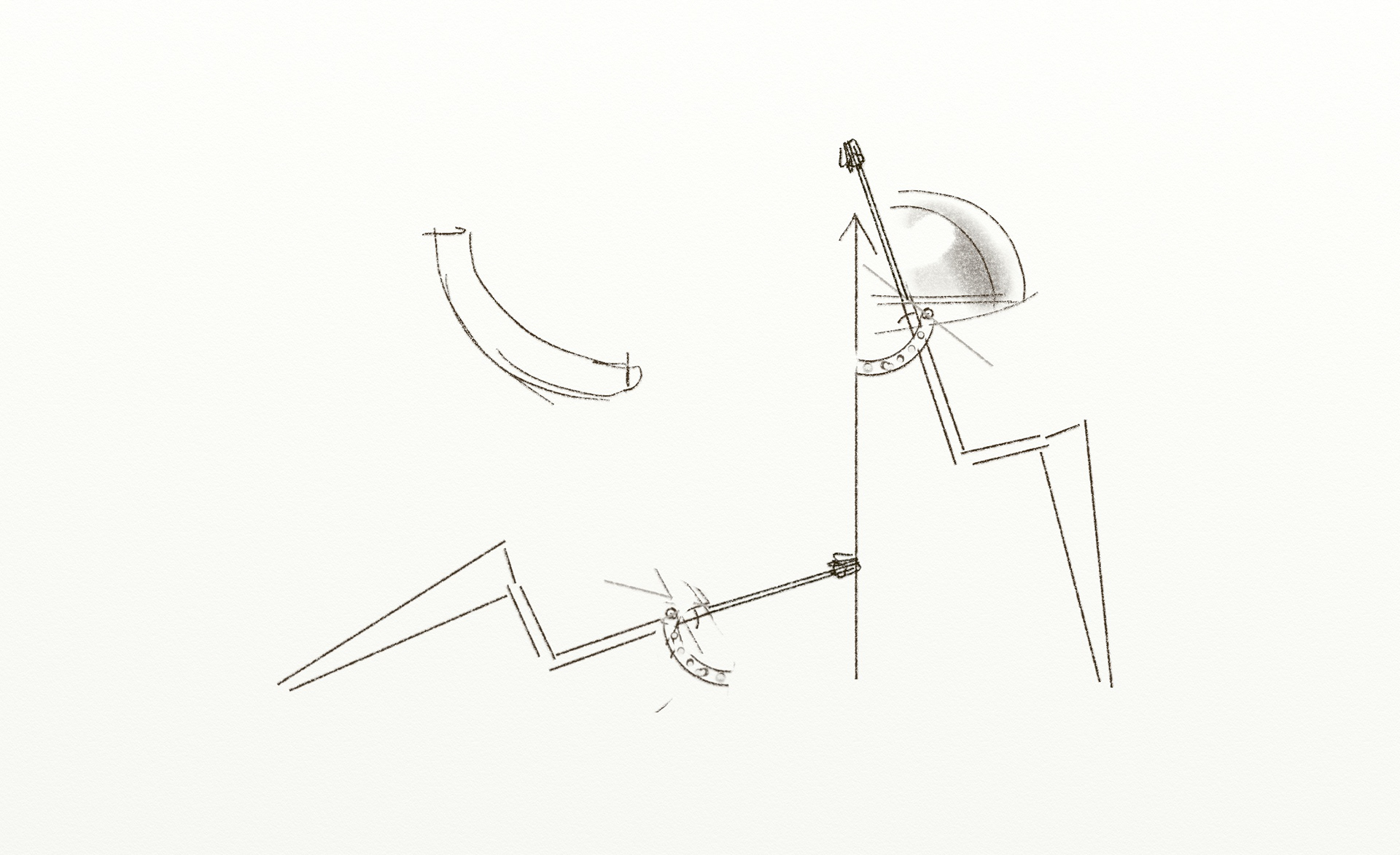 Working across three continents certainly created some challenges, but in the end, we got our design, we got it made, we made it to Burning Man, overcoming budget issues, shipping issues, illnesses and on top of everything else, an investigation by the US own Homeland Security Agency. What an experience.